Past President Clarence W. Brown, Jr., MD 2016-2017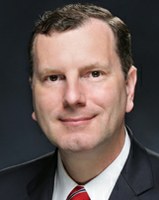 Clarence W. Brown, Jr., MD, a board certified dermatologist, was inaugurated as the Chicago Medical Society's (CMS) 168the president during ceremonies on September 13, at the CMS Annual Meeting. Dr. Brown practices surgical and medical dermatology at the Darien and Skokie offices of University Dermatology and at St. Joseph Dermatology in St. Joseph, Michigan. He previously served as medical director of the Dermatologic and Mohs Micrographic Surgical Division at Rush University Medical Center, and as assistant professor of dermatology at Rush.
Dr. Brown earned his undergraduate degree at Carnegie Mellon University in Pittsburgh in chemical and biomedical engineering in 1991, and his medical degree at the University of Pittsburgh in 1995. He completed his internal medicine internship at the University of Chicago, and his dermatology residency at Rush-Presbyterian-St. Luke's Medical Center. He also completed a Mohs surgery fellowship at Baptist Medical Center, Kansas City, Missouri, in 2000.
At the CMS level, Dr. Brown served two terms as secretary as well as two terms as chair of the Credentials/Elections Committee and as vice chair of the Long-Range Planning Committee. He was also chair of the Midwest Clinical Conference Committee in 2014-2015. He has served on the Physician Advocacy Committee, Bylaws/Policy Review Committee, Healthcare Economics Committee, Communications/Technology Committee, and Membership/IMG Committee. At the state level, Dr. Brown serves as a delegate to ISMS from CMS.
Dr. Brown is a member and officer of numerous specialty societies, including the American Academy of Dermatology, American College of Mohs Surgery, American Society of Dermatologic Surgery, and International Society of Dermatologic Surgery. His clinical interests include Mohs micrographic surgery, skin cancer, geriatric skin care and aging, moles, cysts, and skin care in the setting of immune-suppression such as with transplant patients and patients with HIV.