Message from the CMS President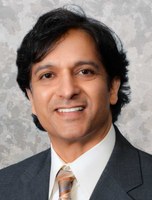 Resolve to Advocate
HOPE WAS HIGH not long ago that lawmakers would promptly take up surprise medical billing when they got back to Washington following the summer recess. Several bipartisan proposals have been set forth. Each takes a different approach but all of them ban surprise bills for emergency care. Yet since July, we've seen battle lines harden and attack ads fly.
The Chicago Medical Society gave input as one piece of legislation was drafted. We met early and often with the lead sponsor Senator Bill Cassidy (R-LA). Senator Cassidy, who is a physician, is cosponsoring The Stopping the Outrageous Practice of Surprise Medical Bills Act of 2019 (STOP Surprise Medical Bills Act) with Senator Maggie Hassan (D-NH). We continue to have discussions with Senator Cassidy about potential modifications to the legislation.
The Cassidy-Hassan proposal is different from the other approaches because it provides the safety valve of independent baseball-style arbitration of payment disputes. Other proposals under consideration call for network matching, or benchmarking, or using a multiple of Medicare as the default payment rate.
While the Chicago Medical Society has not endorsed any legislation, we are concerned that under network matching, hospitals could mandate that physicians practicing in the hospital accept whatever rate the hospital and the insurance company agree upon. As for using a multiple of Medicare as the default rate, this approach could lead to shortages in medically underserved states, especially if rates were higher before the default took effect. And benchmarking could enable insurers to pay below-market rates to a single group and go out of network with all other groups. The below-market rate would then act as the benchmark for other physicians.
In our testimony to Senator Cassidy, we gave the example of insurers contracting with pain physicians who are anesthesiologists. Pain doctors might be adequately and fairly paid for pain management services but reimbursed at a lower rate for administering general anesthesia. Then the low rate agreed to by the pain doctors for administering general anesthesia becomes the in-network rate for anesthesiologists who do administer anesthesia.
As we head into an election year, we must stay focused on workable reforms that protect patients and empower physicians to deliver the best possible care. You can guide your Chicago Medical Society by introducing a resolution. This is a way to express an idea or to identify a problem or opportunity. Although resolutions may deal with complex issues, most begin simply when a member recognizes a problem and attempts to suggest a solution.
Many of our resolutions make an impact nationally via our direct advocacy with legislators or through our participation in the American Medical Association. When the AMA holds its interim meeting in November, the Chicago Medical Society will be there to fight for your interests.
2020 promises more uncertainty and drama. Let's resolve to make the best use of our voice and influence with those who make the decisions that directly affect physician practice, payment for physician services, and delivery of patient care.

A. Jay Chauhan, DO, FAOCO
President, Chicago Medical Society