Message from the CMS President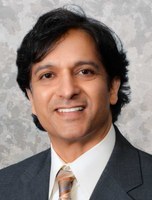 Destination DC
2020 PROMISES to be a momentous election year. Can a divided Congress break through gridlock to pass meaningful healthcare legislation? While election years make it tough to move legislation, there's strong bipartisan support for a solution to surprise medical bills. Other measures have been introduced to fight soaring drug prices and insurer prior authorization abuses. The Chicago Medical Society is monitoring these initiatives on your behalf.
Some important issues not making headlines involve new risks to patient safety. For example, President Trump's Medicare executive order that expands the scope of practice for NPs and PAs. The order directs the Department of Health and Human Services (HHS) to propose a regulation to eliminate licensure requirements "that are more stringent than applicable federal or state laws and that limit professionals from practicing at the top of their profession." It gives HHS one year to "ensure that items and services provided by clinicians, including physicians, physician assistants, and nurse practitioners, are appropriately reimbursed in accordance with the work performed rather than the clinician's occupation." The change would go into effect in 2021.
Your Chicago Medical Society provided feedback to HHS on the scope proposal. Our letter drove home the vast differences in education between physicians and NPs and PAs.
Another concern on our radar involves talk of reallocating Medicare GME dollars for physician training to NP and PA training. Some lawmakers want to know if including NPs and PAs in the GME program could ease physician shortages. They asked for information, and the Government Accountability Office has come back with a report. Proponents believe that reallocation could provide reliable funding for NP and PA training, and an incentive to pay preceptors for supervising students, the GAO said.
Yet the GAO noted serious challenges to expanding the program, which include differences in training requirements between physicians, NPs and PAs, not to mention the potential to divert resources from physician residencies unless overall funding was increased. The GAO said available estimates on the cost of completing an NP or PA graduate program are limited.
As you know, the number of Medicare-funded residency positions has been frozen at 1996 levels. That's why the Chicago Medical Society continues to push the Resident Physician Shortage Reduction Act of 2019, a bill that would add 15,000 Medicare-funded residency positions over five years to alleviate physician shortages.
Given the potential impact of scope expansions and funding reallocations, along with many other healthcare issues at stake this year, your entire Chicago Medical Society executive team will be in Washington, DC, February 10-13.
Foremost on our agenda: protecting you and your practice. We've had success in Illinois halting inappropriate scope expansions, and now must bring our energy to Washington. We are also advancing a national physician bill of rights for employed physicians while continuing to fight for new GME funding.
It's an election year, yes, full of political drama. But if we pause for 2020 it invites further attacks on our profession. Stayed tuned for a full report next month.
A. Jay Chauhan, DO, FAOCO
President, Chicago Medical Society