MESSAGE FROM THE PRESIDENT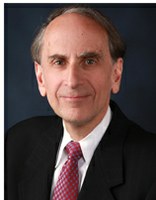 Championing GME with Holiday Spirit
The Chicago Medical Society is welcoming groups vital to medicine's future this holiday season.
Among the guests bringing good cheer to our Annual Holiday Reception on Dec. 3: teaching faculty and residents, state lawmakers, aldermen and county officials. It's one way we build bridges between partners.
New funding for graduate medical education has been one of our highest legislative priorities in the past few years. In countless ways, we have advocated for increases in the overall number of residency training positions to meet the nation's projected health care needs.
We collaborate every December with the Illinois State Medical Society to co-host the Residency Program Directors meeting. The event features medical education leaders and experts who discuss the latest trends and issues in GME.
CMS' co-sponsorship of the residency program directors gathering complements our many advocacy activities:
Hosting five Chicago-area medical school deans for Rep. Aaron Schock's presentation on GME funding issues. Congressman Schock is sponsor of HR 1201, "Training Tomorrow's Doctors Today Act," one of the three major bills under consideration by Congress to "uncap" the 94,000 resident financing limit.
Orchestrating a letter campaign with Illinois' eight medical school deans and our major medical societies. This joint letter to our state's congressional delegation represents and reinforces the shared position of the medical community.
Arranging for medical school deans to make house calls on Capitol Hill. Our team has included Dimitri Azar, MD, of the University of Illinois at Chicago; Linda Brubaker, MD, of Loyola University, Karen J. Nichols, DO, Midwestern University, and University of Chicago lobbyists.
Close to home, meeting personally and regularly with members of Congress. Four U.S. House members signed on to Rep. Aaron Schock's GME legislation, thanks to our concerted outreach (U.S. House Reps. Bill Foster; Mike Quigley; Jan Schakowsky; and Robin Kelly).
Pursuing strategies to achieve GME reform. Outgoing lawmaker Rep. Peter Roskam encourages CMS' involvement in the U.S. House's "Doctors' Caucus." There is also a bipartisan Congressional Academic Medicine Caucus.
Supporting medical students as they instituted their own letter-writing campaign to lawmakers. Burdened by debt and uncertain of their future, students speak from a unique perspective on the issue.
Two upcoming events will reinforce our physician workforce campaign, adding new momentum. Medical school deans will gather in December at Rush University Medical Center to discuss GME funding issues.
Another meeting, devoted to medical research funding, will take place on Northwestern University's Chicago campus. CMS is co-hosting both events with U.S. Rep. Danny K. Davis. Congressman Davis represents the Illinois Medical District, an area dense with teaching institutions and hospitals. CMS' goal is to provide Congressman Davis with input and education on the complexities of GME.
Let us celebrate our efforts and recommit to the future.
Kenneth G. Busch, MD
President, Chicago Medical Society