MESSAGE FROM THE PRESIDENT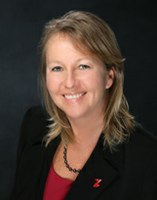 CMS Probes PPO Exit
Last month's column gave details on Blue Cross Blue Shield of Illinois' decision to remove its popular Blue PPO from the health insurance exchange, which left many patients scrambling. As reported, the remaining Blue Choice Preferred PPO excludes Northwestern, Rush, the University of Chicago, and NorthShore.
To understand why BCBS of Illinois made this change, I recently met with Dr. Steve Ondra, senior vice president and enterprise chief medical officer for Health Care Service Corp., the parent organization for Blue Cross Blue Shield's state health insurance companies, including that of Illinois. Joining me were Dr. Suja Matthews, governor-elect of Illinois Northern Chapter, American College of Physicians, Dr. David Ansell, chair of the Illinois Northern ACP's Health and Public Policy Committee, Dr. Peter Orris and Christiana Shoushtari, CMS members, and Ted Kanellakes, CMS executive director. Dr. Ondra, a neurosurgeon, is former White House advisor to President Barack Obama. He was there when Obamacare was being drafted and put into law.
Dr. Ondra explained the reasoning behind this abrupt shift. In 2014, the Obamacare "risk corridor" adjustments provision was circumvented. This would have compensated insurers in markets that ended up with a less healthy, and therefore more expensive, risk pool. Ideally, surcharges on insurers in markets with healthier patients would make up the shortfall. However, the government is on the hook to make up any shortfall in collections for these risk corridor payments, at least it would have been until the law was changed.
One paragraph in the 2014 Omnibus Appropriations Bill essentially wiped out risk corridor payments beyond what was collected into the system. That meant the government paid out only 13% of what insurers claimed, sending many smaller co-ops into bankruptcy. BCBS of Illinois will lose almost $1 billion in 2015, due in large part to risk corridor payments that will not arrive. And this provision was continued in the next year's spending bill as well. Without risk corridor adjustments, an insurer cannot keep a broad network PPO in the health insurance exchange, if it wants to stay in business for the long-term.
There is a lot of disappointment to go around. Choice in doctors is being eliminated; political ideology is being used to strip away that choice; our health care system is so expensive and so poorly designed that paying to care for all our citizens is deemed unsustainable. For me, it comes down to simple questions: Is health care a right or a privilege? Is it reasonable for Americans to expect access to affordable health care that meets their needs? And if so, how does our nation accomplish that? The Affordable Care Act is the closest we've come to reaching that goal, and now it's being dismantled, led by Sen. Marco Rubio (R-FL), something that Congress and the Supreme Court could not nor would not do.
Now, more than ever, we must remain vigilant in protecting our interests and those of our patients. It may mean working with large insurers to find ways to collaborate and ensure that high-risk patients' needs are met. In other cases, it may mean reaching out to legislators to ensure they advocate against dismantling the Affordable Care Act through appropriations funding shenanigans. It may also mean writing new state legislation to ensure that patients' needs are met. Regardless, we must remain vigilant patient advocates in this time of transition.
Kathy M. Tynus, MD
President, Chicago Medical Society