MESSAGE FROM THE PRESIDENT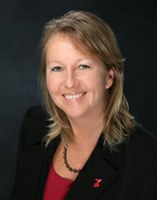 An Opioid Mandate on Docs?
A funny thing happened to me in Washington, DC. I was meeting with legislators and our meetings were productive and congenial, as was the beginning of our meeting with Dick Durbin. About halfway through, the Senator said, "Can I ask you a question?" After I (of course) agreed, he launched into a long discussion on the opioid epidemic, citing statistics that were fairly damning of physicians' role in the problem, and ended by asking me, "What are you doctors doing about it?" I responded with a list of actions and policy proposals, but I felt that it was less than adequate.
Fifty one people die each day in the U.S. due to opioid overdose, five times the rate in 1999. This increase parallels a 400% increase in opioid prescriptions from 1999–2010. Currently, two million Americans suffer from opioid abuse/addiction; another 0.5 million are addicted to heroin, four out of five of whom report past use of prescription opioids. Many of these pills came from a friend, family or the street. Significantly, only 3% of physicians write 62% of prescriptions. Many of these may be legitimate, such as cancer pain. However, there's no denying that "pill mills" exist, and have been responsible for increased overdoses and death.
The causes are complex and not well understood. Certainly a subset is caused by illegal drug diversion, unfortunately abetted by a few "bad apple" physicians. The increased emphasis on pain control (pain is the 5th vital sign!) certainly didn't help. Couple that trend with the linkage of patient satisfaction scores and pain control with physician reimbursement, and you have incentives to treat pain aggressively.
This is a huge problem in the U.S. As physicians, we need to help find a solution, or it will be mandated for us. This occurred recently in Massachusetts, where the legislature enacted comprehensive opioid-prescribing legislation. It places limits on physicians' prescriptions, mandates CME, and provides increased funding for addiction treatment. While there are many things in this law on which we can agree, some practice mandates will rankle many physicians, especially given the ongoing trend of increased oversight and burdensome requirements.
Our response so far primarily has consisted of increased education, such as the Illinois State Medical Society's Opioid Prescribing CME, available on its website. The CDC also has issued guidelines for prescribing opioids. Is this enough?  Based on Senator Durbin's line of questioning, probably not. The fact is, the opioid crisis continues unabated. What then can we do? Clearly, much more needs to be done, and if we physicians don't take the lead, then the solution will be imposed upon us. For this reason, I have asked the ISMS to form a task force to tackle this issue and seek innovative approaches to address the problem. I ask each of you to learn more about opioid prescribing by viewing ISMS' online CME program, reviewing the CDC guidelines, examining your own opioid prescribing practices and sending us your proposed solutions. We need to work together to resolve the crisis; too many people are dying.
Kathy M. Tynus, MD
President, Chicago Medical Society