MESSAGE FROM THE PRESIDENT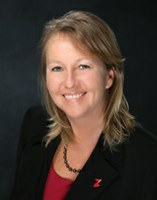 If You're Not Part of the Solution…
Readers of this column are familiar with the odyssey upon which we've traveled to address the problem of narrowing networks. We've met with patients, insurance company executives, the Illinois State Attorney General, and local specialty societies. We came away with the realization that what is happening with these insurance products is perfectly legal, which underscores the fact that rules and oversight are sorely lacking. The American Medical Association and even Medicare and the National Association of Insurance Commissioners have been clamoring for clarification of what constitutes an "adequate network."
Last month a new bill was introduced in the Illinois House, HB 6562, which seeks to address this problem. This bill came about because of an effort by your Chicago Medical Society that in turn was taken up enthusiastically by the Illinois State Medical Society. ISMS drafted the bill and now our lobbyists are working furiously to garner support. Our bill achieved bipartisan sponsorship. If passed, it would be the most comprehensive legislation in the country to protect patients' access to the care they need.
I first became involved in organized medicine after practicing as an internist for a few years and noticing some policies that were just not right. I would commiserate with colleagues who had similar complaints, and we'd wonder, "How did things get like this? Why isn't anybody doing anything about it?" That's when my colleague and mentor, Dr. Sharad Khandelwal, told me, "Kathy, you should join the Chicago Medical Society. That's where you can do something about it." I thought, "Why not? Can't hurt, maybe they are working on it."
Well, we're working on it, I'm proud to say. And it's a group effort that can't happen without the support and participation of members like you. But we also need more members, not just to pay for programs and staff, but as a show of strength. I know that there are many cynical and disaffected docs out there who shake their heads and wonder, "How did things get like this? Why isn't anybody doing anything about it?" Well, the solution has been right here all along, but it takes some commitment. We may not always agree on policy, but the only way we'll even have a seat at the table along with insurers, pharmaceutical companies, the government, lawyers, etc., is to work together as one body. Not just for our specialty's interest, but for the sake of all physicians and our patients. Silence is assent, and doing nothing means that others will make decisions for you and your patients.
I ask you all to call or email your Illinois legislators and ask for their support of HB 6562. I also ask you to share this with your friends and colleagues for their support and membership. Because, as the saying goes, "If you're not part of the solution, you're part of the problem."
Kathy M. Tynus, MD
President, Chicago Medical Society