MESSAGE FROM THE PRESIDENT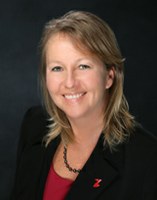 Opioid Crisis: Who Will Prescribe the Solution?
There has been much attention and action recently on the opioid crisis front. The U.S. House of Representatives recently passed a package of 18 bills to address this issue, and the U.S. Senate passed a comprehensive bill in March. As the Minority Whip, Senator Dick Durbin is very involved in developing and promoting the Senate's legislative package on this issue.
Your Chicago Medical Society is also very active. Recently, your CMS Secretary, Dr. Clarence Brown, and I had the opportunity to meet again with Senator Durbin, at his request, about the opioid crisis. As I noted in my earlier writing, the opioid crisis is not a problem that is quickly or easily fixed, nor is it an issue the Senator will let go. He has been tenacious in his desire to get the medical community to agree to some education standards around this issue. There is an understandable reluctance within the medical community to agree to any proposal that creates increased regulatory burdens on already overburdened physicians. I explained the burgeoning issue of physician burnout and suicide, as well as our already stringent CME and MOC requirements. We agreed that any educational initiative must be specifically focused to provide value to physicians and their patients. Toward that end, the Chicago Medical Society agreed that it would be reasonable to tie opioid education to DEA Schedule II licensure, and only for those physicians who are frequent prescribers of opioids, more than 100 prescriptions per year. This education should be based on the recently released CDC opioid prescribing guidelines for chronic pain, since they are up to date and evidence-based.
In addition, we agreed that accessing prescription drug monitoring programs (PDMPs) is a useful tool for physicians to weed out patients who are "doctor shopping" for opioid prescriptions. However, to be most useful, the PDMPs should be nationwide and incorporated into our EMRs. We also cautioned against any mandated use of PDMPs, but rather allow physicians the autonomy of using their clinical judgment as to when and how often to access these important records.
The opioid epidemic is a massive problem that requires an "all hands on deck" approach. We think that increasing access to naloxone, lifting the cap on buprenorphine prescriptions, increasing funding and coordination of evidence-based addiction treatment programs and removing the pain control questions from patient satisfaction surveys are all measures that can be part of the solution to this problem.
Nationally, hundreds of laws have been passed at the state level to address this issue, including blanket mandatory physician education and PDMP use, as well as limits on opioid prescribing. There is a clear desire to expand some of these requirements to the federal level. It's important for us to be at the table, to be willing to explain our position and to make some reasonable accommodations. If not, then the solution will be imposed upon us. Your Chicago Medical Society has taken the lead in addressing this issue at the highest levels of government, to make sure these measures are reasonable and most effectively targeted.
Kathy M. Tynus, MD
President, Chicago Medical Society