MESSAGE FROM THE PRESIDENT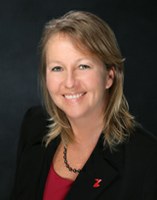 Farewell and Full Speed Ahead
An incredible journey comes to an end. Looking back on my year in office leading the Chicago Medical Society, I'm amazed by how much we've accomplished, and how far we still have to go. I've met with aldermen, Chicago's Health Commissioner, state representatives, the Illinois Attorney General, legislators, insurance executives, medical staff presidents, and so many of you, my friends and colleagues. Having access and influence is an awesome, yet daunting, responsibility. My service has been a privilege for which I am grateful and humbled.
Writing this column every month has given me the opportunity to air my views on many important topics: electronic health records, gun violence research, maintenance of certification, prescription drug prices, millennials' political activism, narrowing insurance networks, the opioid epidemic and the single payer model. These messages also are now broadcast via Facebook and Twitter, ensuring that we reach a wider audience.
This year, CMS held highly successful summits on health policy and medical research with Congressmen Mike Quigley and Danny Davis. These summits allowed local medical experts to inform and educate our federal representatives on important funding needs.
We've also held multiple meetings with insurers, AMA and ISMS legal experts, leadership from local medical societies and other stakeholders on the issue of narrow networks, which resulted in HR 5652, now pending in Springfield. If this legislation passes, it would be the most comprehensive law in the country mandating minimum requirements for insurance networks.
I am grateful for all the support that my colleagues have given me. I'm certainly standing on the shoulders of giants who have guided me along the way: Drs. Ken Busch, Bob Panton, Howard Axe ("you need some fire in your belly!"), Tom Anderson, Bill McDade, Peter Orris, Dick Geline, Shastri Swaminathan, Peter Eupierre, M. LeRoy Sprang, and Raj Lal, to name but a few. I've also benefited from having smart, talented and devoted officers to help guide me: Drs. Adrienne Fregia, Clarence Brown, Vemuri Murthy, Tina Shah and Dimitri Azar are the "Dream Team" executive committee who helped me navigate some tough decisions to keep CMS moving forward.
Finally, there is not enough that can be said about the hard work, talent and incredible access that our Executive Director, Ted Kanellakes, brings to CMS. It's hard to imagine CMS functioning without him. Add the talented team of Liz Sidney, Scott Warner, Patrick Derse and Haydee Nascimento and you have a highly polished team of professionals working to support the goals and needs of Chicago-area physicians and their patients.
We've come a long way but we still have many challenges to face. The opioid epidemic continues unabated, gun violence is tearing apart the fabric of our society, our insurance system seems poised to collapse and our political system remains paralyzed by ideological stalemate. We may not be able to solve these problems, but we are at the table, making sure our voices are heard. I look forward to seeing our next president, Dr. Clarence Brown, bring his intelligence, poise and common-sense to these and many other problems.
Kathy M. Tynus, MD
President, Chicago Medical Society