MESSAGE FROM THE PRESIDENT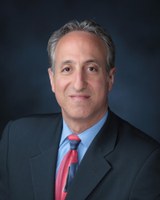 Prevailing Through Unity, Strength
A colleague recently suggested that my term as president was one of the most difficult years for our profession and Medical Society. My response? While challenging laws are being implemented—the Affordable Care Act, electronic medical records, enhanced HIPAA regulation, and the impending conversion to ICD-10—the pressures we physicians face have not changed.
What with the increased stress of practicing medicine, and higher degree of burnout, we have all heard of colleagues planning to retire sooner than they expected. The erosion of the doctor-patient relationship, and control of medical practice by insurers, government and lawyers, clearly continue to affect the quality of life for physicians, and ultimately could harm the quality of care for our patients, but these trends began long ago.
My solution is to empower organized medicine to help physicians exert more influence and control over the ever-changing delivery system. But to achieve this, we must strengthen our voice by becoming a more inclusive, unified organization. Only then can we prioritize, strategize and implement our plan to maintain and strengthen the doctor–patient relationship. Physicians everywhere must understand the path to accomplishing our goals is built on strong membership.
Representing CMS this past year, I set goals to carry out the strategic plan of my predecessors, building on the value of membership and stressing the importance of physicians standing united against the forces reshaping health care. Some concrete steps we have taken include:
Opening our Council to specialty societies and hospital medical staff.
Allowing all members to have a say in shaping policy and legislation by sponsoring resolutions.
Building new membership categories. In addition to our new practice manager section, we just approved sections for nurse practitioners and physicians assistants. Given the shift to a team model of care, representing these professionals and their talents seems only appropriate and logical.
Collaborating with the American Bar Association's Health Law Section to host physician-legal issues conferences. The ABA now contributes insight and expertise to our revamped magazine via monthly articles.
Renewing our relationships with specialty societies, to provide more educational content and value at our Midwest Clinical Conference.
Offering CME through our expanded website, which can be accessed at any time.
The CMS leadership wants your suggestions on how we can provide value.
While presidents at CMS change every year, the staff is charged with continually running the organization and implementing the programs and services we find valuable. I want to acknowledge and express my deepest appreciation to all our extremely dedicated staff. I also want to recognize many of you who have contributed to our organization and have helped me execute my duties as president. I am humbled and grateful to CMS and our loyal members.
Our organization will continue to provide value under the leadership of our incoming president, Robert W. Panton, MD. We have worked closely together over the past year, and I am confident he will continue to demonstrate his leadership qualities as he guides our organization into the future.
Howard Axe, MD
President, Chicago Medical Society